Opération Enfant Soleil is proud to continue its association with Bonneville Homes for a seventh consecutive year to create the 2021 Maison Enfant Soleil signée Bonneville.
This unique model named Éloïse in honour of the project's Enfant Soleil ambassador, was specially designed for Opération Enfant Soleil.
Éloïse's California-style design showcases natural materials and an interplay between different levels inspired by the '60s and '70s. This gorgeous multi-level house of over 2,000 square feet is enhanced by impressive wooden cathedral ceilings more than 14 feet high. You will fall in love with the retro lines of the covered entrance and your family will enjoy the large open space.
Éloïse, 14 years old | Ambassador for the 2021 Maison Enfant Soleil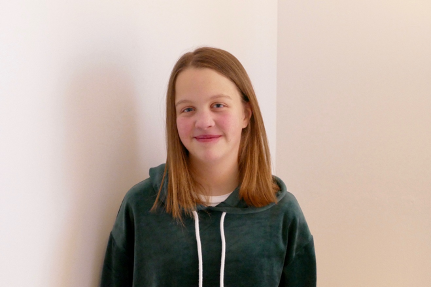 I was born with right ventricular hypoplasia with pulmonary atresia. In the first four years of my life, I underwent four surgeries to correct the malformations of my small heart."
"Each time, we had to face the fear that she wouldn't survive it."
—Catherine, Éloïse's mother
"If I am doing well today, it is because in Quebec, we have the necessary equipment to allow doctors to do their jobs in the best conditions. THANK YOU!"
—Éloïse
THANK YOU TO OUR SPONSORS AND PARTNERS: