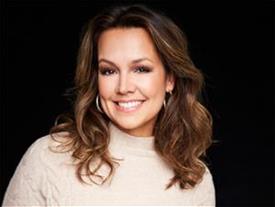 Come meet Valérie Taillefer at the Show!
"I am very proud to announce my collaboration with the Montreal National Home Show 2020.
I will be present from March 12th to 15th, at the Experts Zone, to meet you and give you advice on your renovation or decoration projects.

I invite you to follow me on my social networks. I will be sharing with you my favorite finds at the Show as well as my schedule at the Experts Zone.
I'll also give you the opportunity to win tickets to the Show! "

See you soon!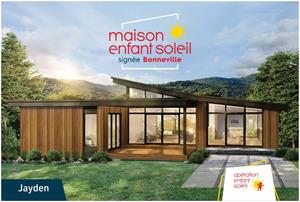 The Jayden Home
Bonneville Homes is proud to present the 2020 edition of the Maison Enfant Soleil designed by Bonneville : Jayden! Inspired by the best in mid-century design, this house of over 2,000 square feet has a multi-level layout, designed to create simple, smooth transitions from one room to the next and separate the spacious living area from the more private section of the home.
Get the chance to win the beautiful house and contribute to raise research funds for the development of quality pediatrics for all children in Quebec.




Jardin Ressource
Jardin Jasmin, a family owned business for 60 years, is very proud to present the Jardin Ressource and to collaborate for the landscaping of the Maison Enfant Soleil designed by Bonneville. The contemporary style of the garden will revitalize your spirit with its refined lines and the fragrance of aromatic plants. Designed to give you the desire to spend relaxing time with the murmur of a fountain and to grow your vegetable plants. Conceived by Catherine Turcot, landscape architect from 'Flor Design' and realized with the help of 'Les Aménagements Solvert'.
Come to meet us and talk about gardening, plants, fountains and all your projects at booth 2201!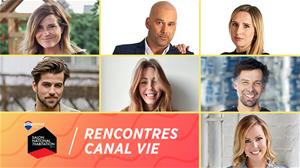 The Canal Vie Meetings
As part of the Canal Vie meetings, you will have the chance to chat with several television hosts known to the general public, including Sansdrick Lavoie and Jacinthe Leroux from Faites-nous la cour in addition to Maïka Desnoyers and Daniel Corbin from Vendre ou rénover au Québec. Émilie Cerretti and Félix Ménard from Tous pour un chalet and the animators from Pézie et Sansdrick dans l'décor will also be present at the show to offer advice and share their design and renovation knowledge. Come meet them at booth 901!

Click here for the show program!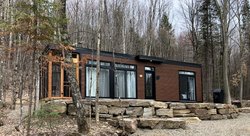 BILLY from ILO MINI MAISON
Billy from ilo Mini Maison presents you one of its CONDO-HOMES of 475 pi2! Its design is warm and thoughtful. It is also ecological. Its ingenious kitchen has all the necessary amenities, as does the living room and the large bedroom, ensuring a cozy interior.
Ilo, is a home accessible to all.
Come visit us at booth 3319!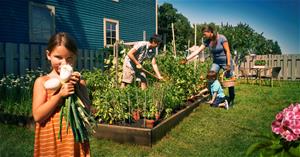 Du jardin dans ma vie
Plants, vegetable gardens, flowers, herbs, landscaping... So many subjects to explore as spring approaches! But where to start? The magazine Vert team is waiting to answer your questions in the middle of an oasis of greenery. Whether you are dreaming of a green balcony, an inviting patio or a generous vegetable garden, it is the place to be inspired and learn more about current trends: urban agriculture, edible landscaping, green roofs, gardening in containers and much more! Children are also invited to participate to a free interactive gardening experience benefiting Opération Enfant Soleil.
Gardening is snowballing in Quebec, fall for it yourself and get back to nature!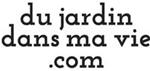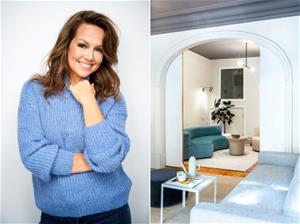 Experts Zone
A chat room for all the advice you need
The Experts Zone is an intimate setting, facilitating dialogue, questions and answers designed by Valérie Taillefer and created by Élément de base. This zone will welcome specialists, designers and celebrities. Come meet your favorite experts at booth 3109.
Click here for the show program!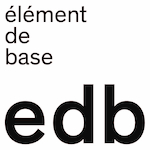 Laprise Homes
Advice, inspirations,
tips, tricks & accompaniment
to successfully build your dream home!
Maisons Laprise, Quebec leading energy-efficient custom pre-engineered home manufacturer & builder, has the solutions and buying options to give you the liberty & flexibility to choose & save in your project, while being assisted with our valuable technical services, whether your project is big or small! Do-it-yourself, Self-managed, Shared Tasks or Turnkey projects, bring your own plans! Or take inspiration from our selection of customizable home plans and project photo galleries. At last, custom prefabrication, truly at the service of your project and accessible for all styles and all budgets. Free consultation.
Laprise Homes : booth 309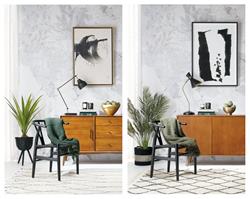 High-Low
The magazine Les idées de ma maison features two nearly identical spaces to challenge you to guess which one is the most expensive. This year it's two reading nooks! The two spaces created promise to be cozy and to invite zenitude.
Come participate at booth 210!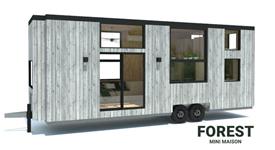 Forest Tiny House
Forest Tiny House is proud to be unveiling its very first tiny house on wheels at the Montreal National Home Show. Come discover this Scandinavian-style model and see for yourself how no compromise has been made when it comes to the quality of the materials used and the stylish streamlined design. Plus, you're sure to be impressed by the home's energy efficiency and low ecological footprint.
Come visit us at booth 3119!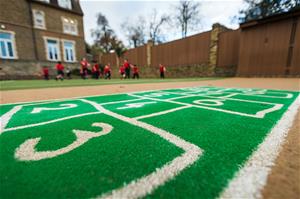 The Kids' Corner
Bring your kids to play at the Trylawn Turf playground. Let them run on our colourful turf surface featuring Turfdesign inserts like hopscotches, and enjoy the comfort and safe absorption of synthetic turf. Put our products to the test and come try the perfect backyard for your family!

BEER GARDEN BRASSEUR DE MONTRÉAL
presented by Permacon and Groupe PTE
A little break and it starts again! Relax before resuming your visit to the show by taking advantage of the Brasseur de Montréal Beer Garden, created by Permacon.
Discover and taste a good microbrewery beer accompanied by its special Beer Garden menu prepared by Capital Traiteur.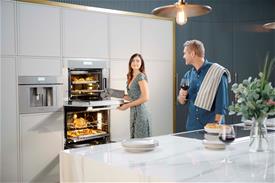 JC Perreault
5 500 square feet of appliances and trendy furniture
JC Perreault is proud to participate in the Montreal National Home Show with a booth of over 5,500 square feet. Its Living Space will be a unique creation where you can discover the latest innovations in high-end appliances, trendy furniture and outdoor kitchen and grills.
Come visit us at booth 530!


NEUROSPA
A space for relaxation!
NeuroSpa is proud to present the brand new Nap Station. Super comfortable, takes up very little space, built-in speakers and headphones included. This chair that takes you to the perfect zero gravity posture, as soon as you sit in it, increases the benefits and comfort of your NeuroSpa sessions at home or in the office.
Come relax at booth 3301!