The Jayden Home
Bonneville Homes is proud to present the 2020 edition of the Maison Enfant Soleil designed by Bonneville : Jayden! Inspired by the best in mid-century design, this house of over 2,000 square feet has a multi-level layout, designed to create simple, smooth transitions from one room to the next and separate the spacious living area from the more private section of the home.
Get the chance to win the beautiful house and contribute to raise research funds for sick children in Quebec!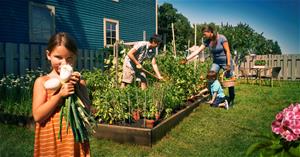 Du jardin dans ma vie
Plants, vegetable gardens, flowers, herbs, landscaping... So many subjects to explore as spring approaches! But where to start? Horticultural industry specialists are waiting to answer your questions in the middle of an oasis of greenery. Whether you are dreaming of a green balcony, an inviting patio or a generous vegetable garden, it is the place to be inspired and learn more about current trends: urban agriculture, edible landscaping, green roofs, gardening in containers and much more! Children are also invited to participate to a free interactive gardening experience benefiting Opération Enfant Soleil.
Gardening is snowballing in Quebec, fall for it yourself and get back to nature!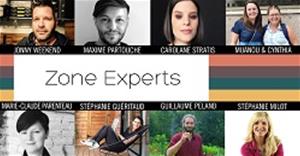 Experts Zone
A chat room for all the advice you need
It's in this intimate space that experts, designers and celebrities will be present to provide expert advice and answer all your questions.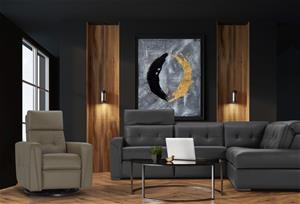 JC Perreault
5 500 square feet of appliances and trendy furniture
JC Perreault is proud to participate in the Montreal National Home Show with a booth of over 5,500 square feet. Its Living Space will be a unique creation where you can discover the latest innovations in high-end appliances, trendy furniture and outdoor kitchen and grills.