Exhibitor Kit
The Exhibitor Kit is your optimal show tool, which we have prepared to answer all of your questions relating to your presence at the Montreal National Home Show.

You will find the rules and regulations for your presence at the Show, all necessary information for the move-in out and move-out as well as supplier information and order forms for services you may need at the show (electricity, internet, transport, etc.).


IMPORTANT, must read:
Section 1 - Reservation: Move-in & Move-out

IMPORTANT: You must reserve your delivery date/time. Click here to book


To read - Important information regarding move-in and move-out
***Children under 16 years old are prohibited from being onsite during move-in and move-out
Section 2 - Booth rules and regulations

CONSULT THE RULES

IMPORTANT Layout plans are required for booths or attractions larger than 300 square feet. Plans must be forwarded to Operations Services (slauder@expomediainc.com) for approval at least 15 working days before the opening of the event.
Section 4 - Supplier Order Forms
Note important supplier deadlines in order to benefit from preferential rates.
Palais des congrès - Order here
Electrical services
Plumbing
Telecommunications / Wired internet
Sign hanging
Cleaning
Security

GES
Consult the order forms below:
Booth package
Customized booth rental
Furniture and accessories
Specialty furniture
Carpet
Graphic design & production
Attach the payment form to all GES orders

Other services / suppliers
Wireless Internet
Gypsum walls
Audio-visual
Onsite storage
Waste collection
Merchandise transport
Section 5 - General Information / Regulations
Service suppliers
Food and beverage approval form
Fire safety regulations
French language regulations

IMPORTANT: All motorised vehicles are prohibited in the Exhibition Halls during the Show, unless written authorization by the Promoter has been granted. Toyota Canada has exclusivity for the event.
Accommodation Partners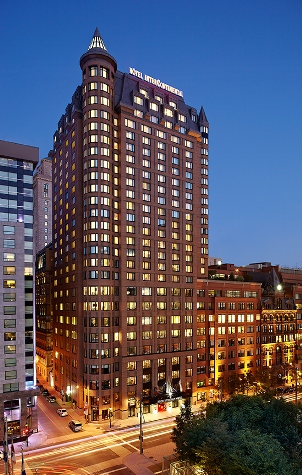 Intercontinental Montréal
360 Saint-Antoine Ouest
Montréal (Québec) H2Y 3X4
T: (514) 987-9900
*located in front of the Palais des congrès. Place-d'Armes metro station.